Ravian International is well versed in road transportation of goods, moving standard dry cargo in dry containers is our forte. You can refer below to the type of containers in which we are able to transport your valuable goods.
As our company name suggests we are fully capable of transporting goods all over Pakistan as well as in the following foreign locations, all of which have adopted TIR standards and routes with Pakistan:
And we shall start transportation to Europe and China very soon as well. In Pakistan we also offer bonded as well as non-bonded transportation.
International transporters from these countries are more than welcome to contact us for bookings.
Turkey 🇹🇷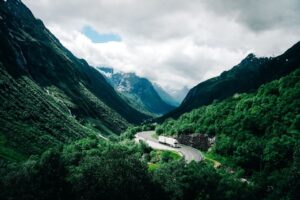 Iran 🇮🇷
Russia 🇷🇺
Uzbekistan 🇺🇿
Kazakhstan 🇰🇿
Tajikistan 🇹🇯
Turkmenistan 🇹🇲
Azerbaijan 🇦🇿
Uzbekistan 🇺🇿
Kyrgyzstan 🇰🇬
With Pakistan's adoption of the TIR system (Transports Internationaux Routiers), the transportation process has become ever more fast, smooth and secure. The TIR system is the international customs transit system with the widest geographical coverage.
Dry Containers we can transport:
20'GP/SD
20'HC
40'SD
40'HC